T
his Devotional Reading Resource is an
e
xcellent source of
encouragement
and
direction for you life.
Pastor Marge Register has developed this through many years of hearing the Voice of God. "A Journey through the Places of God" will take you to New Places in Him as you meditate on these inspired words written by the author.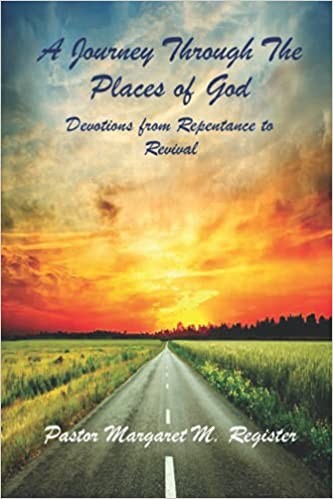 As you order this book "All" proceeds will go directly to the ministry of
Crossroads Outreach Ministries International for the furtherance of the
Call and anointing that God has placed on this ministry.
BUY DIRECT
Click on the link above to purchase. Not a "smile" member sign up today and part of your purchase can help advance the Kingdom of God as you purchase this item.